Ireland Forever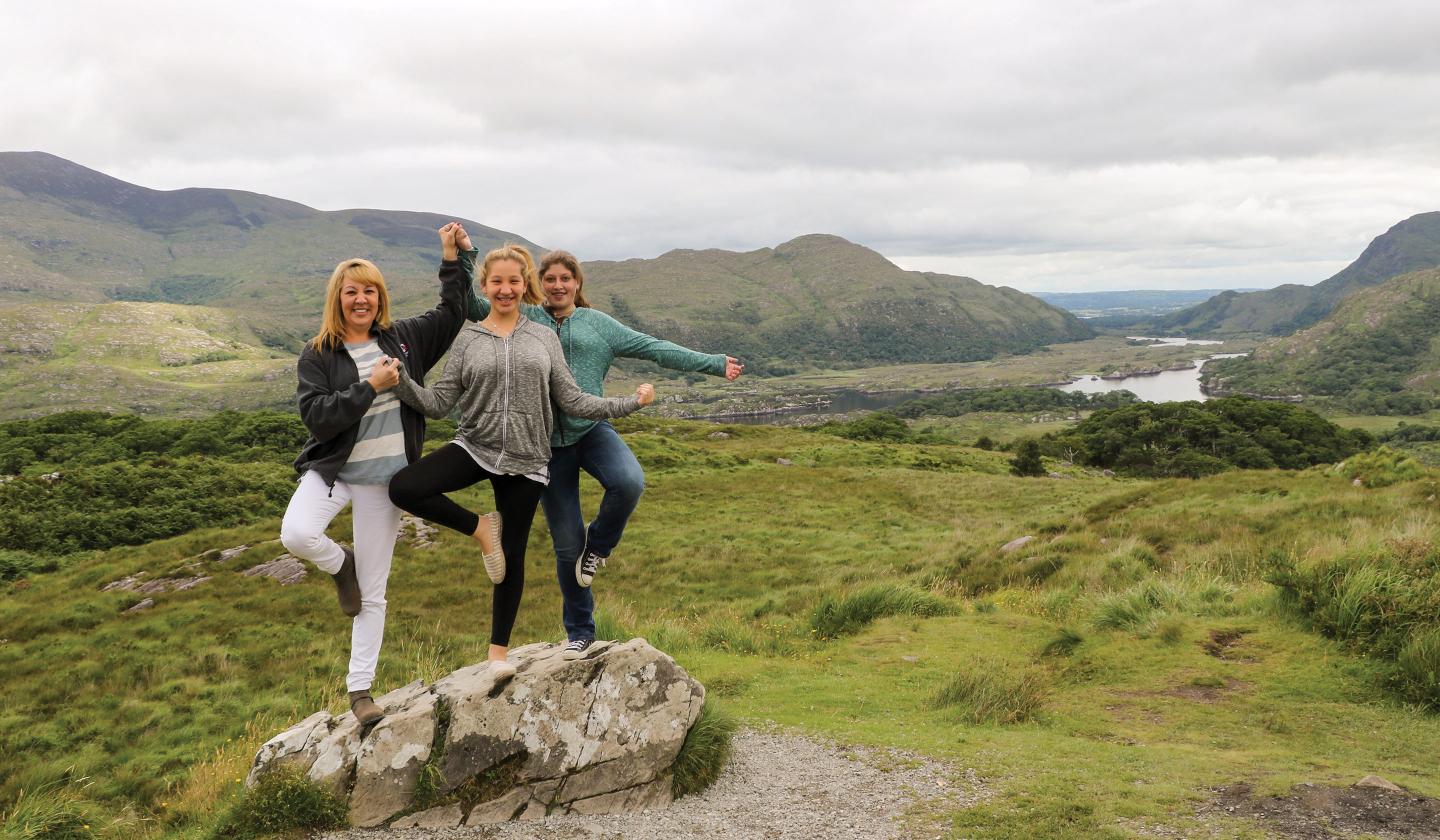 Ireland Forever
Irresistibly Irish, discover... Dublin on a scavenger hunt that reveals the city throughout the ages... the secrets of Irish cuisine in a family cooking class at famed Ballymaloe Cookery School... the story of the
Titanic
and Irish emigration... race horses, birds of prey and sheep dogs... artistic inspiration during a pottery lesson... and family-inspired fun on a journey designed for the entire family.
Hands-on family fun has everyone's eyes a-smiling... attend a farm-fresh cooking demonstration and dinner with entertainment at the acclaimed Ballymaloe Cookery School, set in a 100-acre organic farm... attend a private barbecue dinner during a three-night stay at a resort in Cork... explore Dublin on a treasure hunt that takes you back in time, from the Viking ages to the Middle Ages... uncover the real story of the Titanic... learn all about sheep dogs at a demonstration at a sheep farm and birds of prey at a falconry experience... discover your artistic side at a hands-on demonstration in Irish pottery making... and revel in the real Ireland along the "Wild Atlantic Way"...
We're a company, and a family, of passionate travelers. As a family-owned travel company for over 97 years, our values and vision remain true: always do the right thing. Deliver more than what's expected. With journeys across 7 continents, in over 100 destinations and to 70+ countries, we keep moving forward to find new ways to enhance travel experiences that will be memorable for a lifetime – and we're honored to have the trust and guest satisfaction to be named to Travel + Leisure's "World's B
...